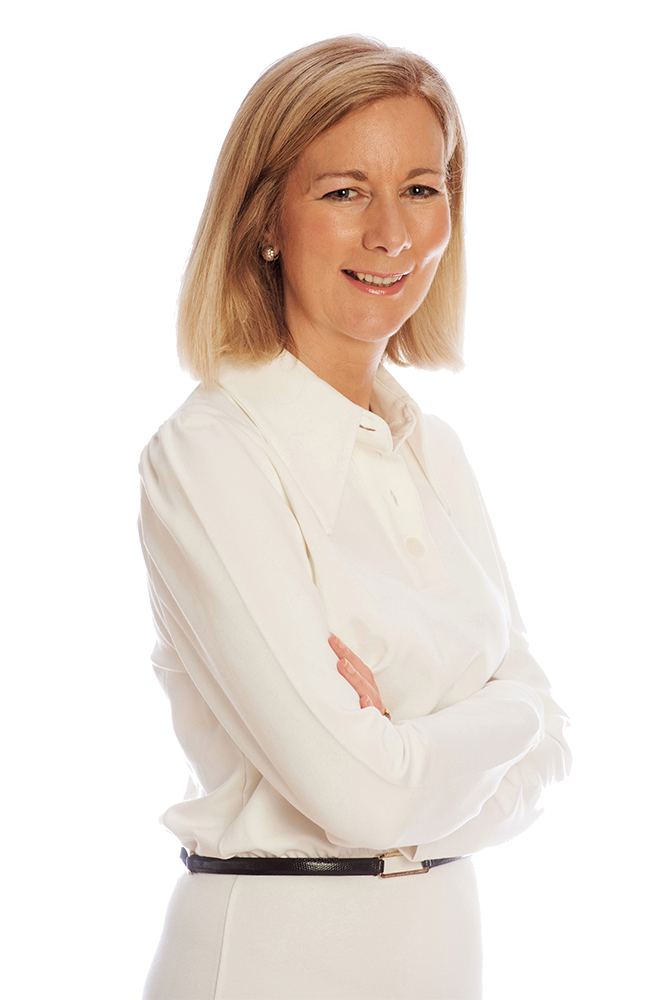 Our Founder and Managing Director Julia Hayhoe has over 20 years experience as a Global Board Director with extensive leadership experience in strategic growth, organisational transformation and alignment for world-leading professional services firms.
Strategically insightful, adept at enabling growth and influencing change across diverse cultures and stakeholder groups in a pragmatic, supportive manner. Julia has substantial experience re-envisioning strategy to capitalise on new market dynamics and incorporating ESG into Strategy. Her strength is guiding highly complex, matrixed talent businesses through growth, transformation and periods of significant crisis and risk. 
She works internationally and within the UK, having worked in the US for three years (New York and Washington DC) and Italy for a year. She is now based in the UK.
Non-Executive Director Portfolio
Specialist Risk Group
Non-Executive Director, Strategic Advisory Board
May 2021 – Present
Specialist Risk Group (SRG) is a fast-paced and ambitious specialist international insurance broker, with majority investor the California based Private Equity firm HGGC.
The World Economic Forum
Independent Advisory Role
October 2015 – Present
Independent Advisory role to the Investor Platform and General Counsel Community on the incorporation of ESG into strategy, and stakeholder governance. The World Economic Forum (WEF) is the International Organisation for Public – Private Cooperation.
The Foundling Museum
Corporate Board Advisory Role
September 2019 – Present
The Foundling Museum is the UK's first children's charity and public art gallery, with the mission of working to transform lives of disadvantaged children through the Arts and inspire a positive contribution to society.
Strategic Growth – Global, Regional, Local
Reputation & Risk Management
Succession & Remuneration
Cultural & Behavioural Change
Julia has brought tremendous market insight on Sustainability & ESG to the board and has provided expert guidance on how we can incorporate Sustainability & ESG into our strategy, in a way that focuses on our most material opportunities and issues. This is helping drive our market leading position, demonstrating to our clients, people and wider stakeholders that we understand the ESG challenges and opportunities, whether it be around D&I or transitioning to Net Zero, and are applying our mission of 'difficult done well' to the most pressing global challenges.
Julia has the right combination of strategy, ESG knowledge and business transformational skills to make her an attractive asset and NED candidate for board positions.
I have known Julia first in her capacity as Chief Strategy Officer appointed to lead the overall WEF global relationship for her firm and more recently in her work on the Forum's Future of the Corporation project, focusing on stakeholder governance.  This involves interviewing chairs and board members to draw out key themes and recommendations on best-practices for how boards, management and investors can address the post-COVID governance challenges, related to people and the planet.
 Julia has brought insightful context around macro socio-economic trends driving change, industry sector nuances and a collaborative approach with the project team. It has been enjoyable working with her!
The World Economic Forum | Independent Advisor  2015 – Present
The International Organisation for Public-Private Cooperation. The Forum engages business, political, cultural and other leaders of society to shape global, regional and industry agendas.
The Managing Partners Forum | Advisory Board Member 2020 – Present
Bringing together professional service firm leaders to advance strategic leadership excellence and provide an independent voice to policy-makers.
Transforming Women's Leadership In Law | Advisory Board Member 2017 – Present
Founding UK Advisory Board Member of TWLL, a Thomson Reuters Forum for Corporate Legal Departments, Law Firms and Regulators dedicated to driving change to advance women's leadership in law and gender equality.
The Foundling Museum | Corporate Advisory Board Member 2020 – Present
The Foundling Museum, the UK's first children's charity and public art gallery. Tells the story of the Foundling Hospital, working to transform lives of disadvantaged children through the Arts and inspire a positive contribution to society.
Qualifications
She holds an MBA with Distinction (Manchester Business School); Certificates in Sustainable Business Leadership (Cambridge University Institute for Sustainable Leadership); Organisational Behaviour & Design (Columbia New York University), Law degree (Essex University) and is a Meyler Campbell Certified Business Coach since 2007.
Industry Forums & Thought Leadership
Julia contributes to key market forums, including The World Economic Forum and The Law Society and regularly speaks at conferences on the topics of strategy, leadership and sustainability.